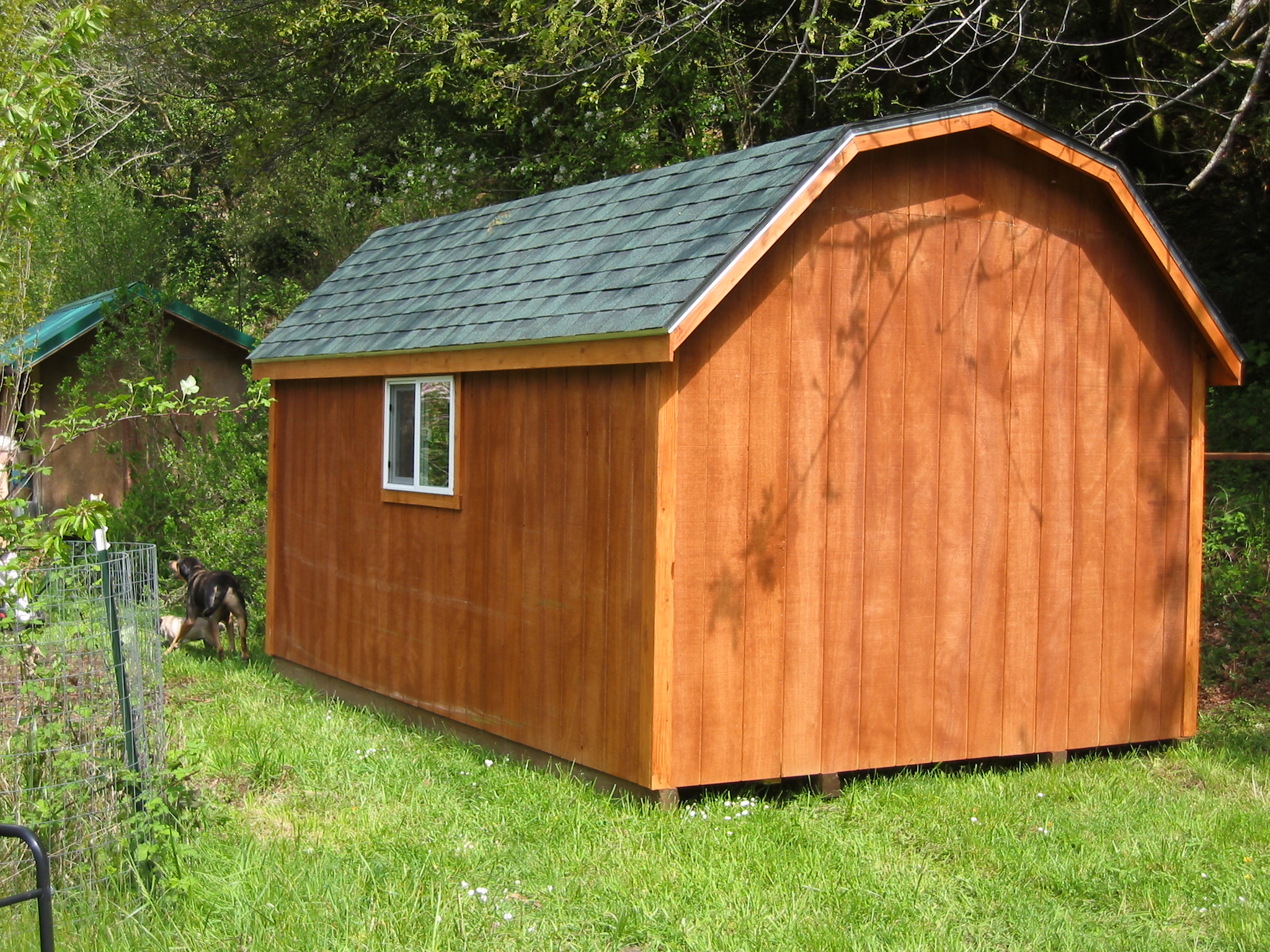 About Us
Here at Better Built Sheds, we build more than just sheds. We can make just about any type of shed, cabin or even a play house for the kids with quality materials built to suit your needs.
Many sizes and shapes are available up to 200 square feet or a 10'x20' building. No building permit is required since these sheds are portable.
Most sheds are built in the shop then delivered to you completely finished. When the shed is delivered, it is leveled and ready for you to use. We set the sheds on concrete blocks so they don't have any ground contact. The sheds are built on pressure treated runners with 16 inch centers on 2x4's with 3/4 plywood on top for the floors. Walls are built from 2x4's with double top rails for added strength. We are probably the only company that uses 3/4 plywood on our roofs so that nails don't show on the inside of the building. It also makes for a stronger roof. All sheds have a galvanized drip edge.
Our goal is to give you the best shed possible so you are a satisfied customer that will tell your friends about us. We all know word of mouth is one of the best advertisements you can get!!!
If you have any questions, don't hesitate to call 541-404-3802 to reach me personally.